Building a website with Wix is easy. You can have a great website up and running in a single afternoon. However, you might be asking why you should try building a website with Wix as opposed to all of the other options on the market?
One answer to that is other market alternatives don't have Wix Code. This brand new feature from Wix will allow you to take your website into the future.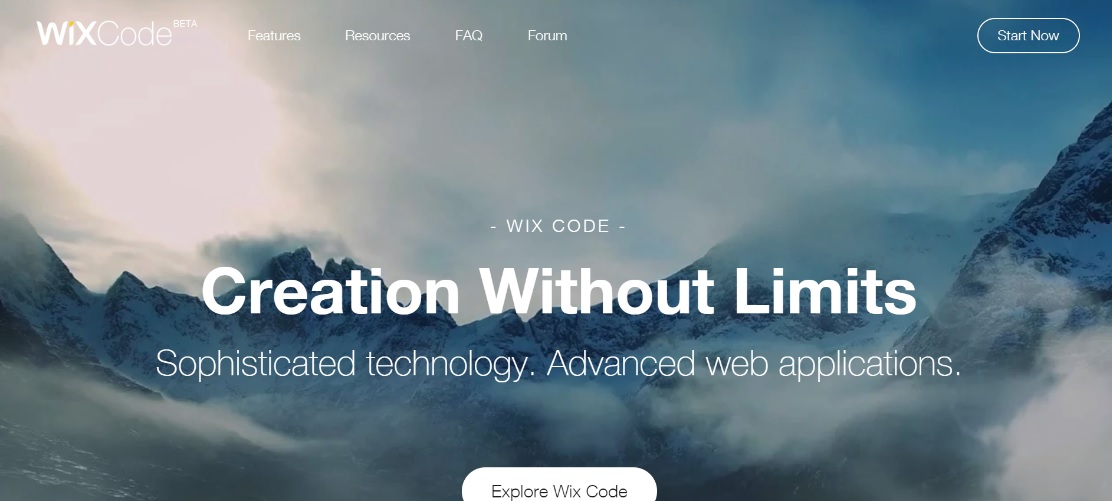 This is the web design of the future.
What is Wix Code?
If you already know how to make a website with Wix, then using Wix code will be a natural progression for you. Wix code allows users that are more advanced the option to build robust websites and web applications.
None of the code requires a server and so you can spend your time focusing on your site, rather than your servers crashing.
You can create beautiful websites and change its behavior according to what you need it to do.
Compatible with Wix Editor
Coding is all well and good, but it has to lead to a visually appealing website that satisfies all of your user's needs. The folks over at Wix have made Wix Code fully compatible with the Wix Editor.
The Wix Editor is the area where you will put together your website for the end user. You have all of the design options, and capabilities between the regular editor and Wix Code.
However, if you feel like you need extra consulting, you can easily check out the Wix arena to find a talented website designer to help you with your site.
SEO Compatible
Anything you put online has to be compatible with Google, otherwise, you're going to struggle to rank and bring in customers. Keeping Googles best SEO practices in mind while creating your site is essential for your sites success.
Wix Code allows you to quickly access some of the basic SEO functions of your website with the SEO tab. You can find out your pages title in search engines, the description, keywords, and the images you share on social, and the fields will all reflect the information taken directly from your site.
Collecting Customer Data
Once you start bringing customers in you need to collect their data. Wix Code allows for full database collection for use anywhere on your site. It takes only a few clicks to do this.
Plus, with Wix's security measures you don't have to worry about the safety of your customer's data.
Dynamic Design in a Single Click
Designing a huge website can take weeks and months to accomplish. But Wix Code makes things simple because all you have to do is set up a dynamic design.
Your dynamic design, created with Wix Code, allows you to create hundreds of pages at the click of a button. It's really that easy.
It's also easy for updating content that's outdated. Now, something that would have taken a week can be done in a matter of minutes.
Get User Information Easily and Quickly
Wix Code can be used to create forms, quizzes, lightboxes, and anything else you might want to use to collect user information for your databases.
Since everything is integrated, anything you collect from your users in this way will be automatically inputted into your database and used on your website.
Add in Custom Interactions
So you've already added features to your website using the Wix Editor? Now you can go one step further by adding custom interactions to these elements.
Other web builders are often accused of not doing enough to make each user website unique. That can't be said of Wix because all you have to do is add a custom interaction using Wix Code. There's nothing you can't do with each feature to build a truly unique user experience.
In a world where websites are often overly similar, this is how you stand out from the crowd.
One-Click Deployment
Everything you need to get started is stored in the Wix Cloud. You can deploy Wix Code and anything you make in less than five minutes with one-click deployment.
Without the need to use an additional server to manage everything, Wix makes it fast for you to get everything up and running. When you need to make urgent changes to your website, this app is the way to go.
To get started with using Wix Code, all you have to do is enable Developer Tools.
Last Word – Why Wix Code is Changing the Way Websites Work
Wix Code is altering the way websites work. It couldn't be easier to get started and it allows you to go where no web builder has ever gone before.
You don't need to be a web genius to get started with it. However, if you do happen to be a professional coder you can get things done faster than you could with your own server.
Do you think that Wix Code has the power to enhance the user experience of your website?