In order to help you choose the finest free video editing software, we've produced a list of some of the greatest premium options. Because every entrepreneur's demands are unique, we've compiled a list of the most Free Video Editing Software. Professional promos for platforms like Instagram, TikTok, YouTube, and wherever else you publish brand videos may be created with the aid of great video editing tools.
Many free video editing programmes can help you stand out from the crowd and make your movies look polished and professional. Product videos, as opposed to still images, are a more engaging kind of content marketing and may help customers feel more confident about making a purchase. 
Related:
Blender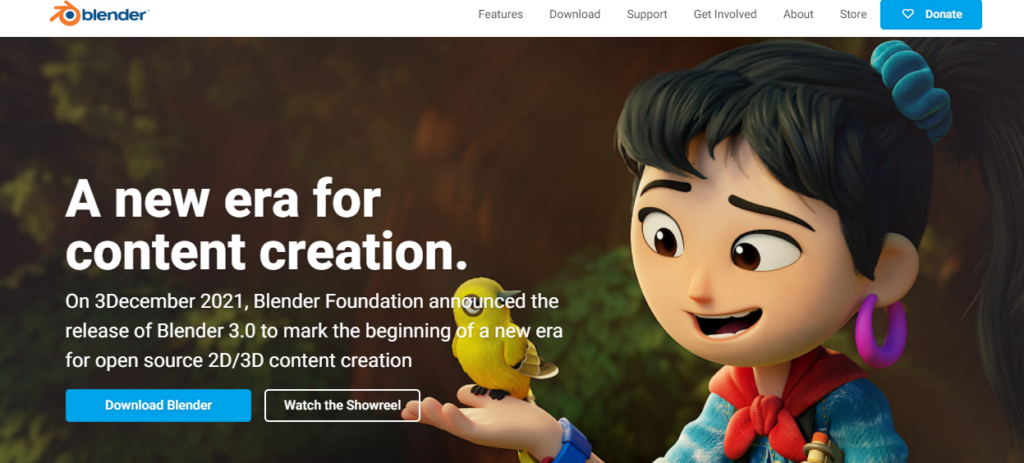 A free and open-source 3D design tool, Blender video editing may be downloaded from the official website. It has tools for creating 3D models and renderings. To make it, hundreds of programmers from all around the world have contributed their time and talents together. With a large user base, Blender's software has access to a wide range of features. While Blender is primarily a 3D animation tool, the video editor it comes with is capable enough for most people. Aside beyond simple video masking, Blender is a versatile video editor for both novice and professional users, making it a good choice for more complicated projects that may need 3D animation.
Openshot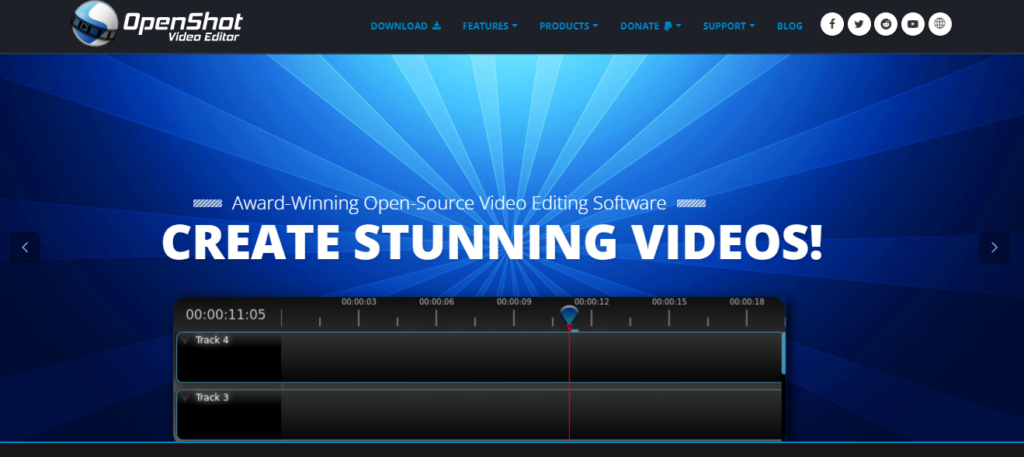 One of the best free video editors available is OpenShot. Adding layers to your movie is as simple as dragging and dropping them, and you can add as many soundtracks, overlapping films, or unique graphics as you like using the simple drag-and-and-drop interface. OpenShot also offers a choice of configurable title-card templates that may be altered. All the normal video editing tools are available, including cropping, trimming, rotating, and resizing. Brightness, contrast, colour grading, and gamma are also a part of the editing process. There aren't many advanced additions, but the programme is free and open-source, so there are no annoying adverts, watermarks, or promotional offers for purchased upgrades. "
Shotcut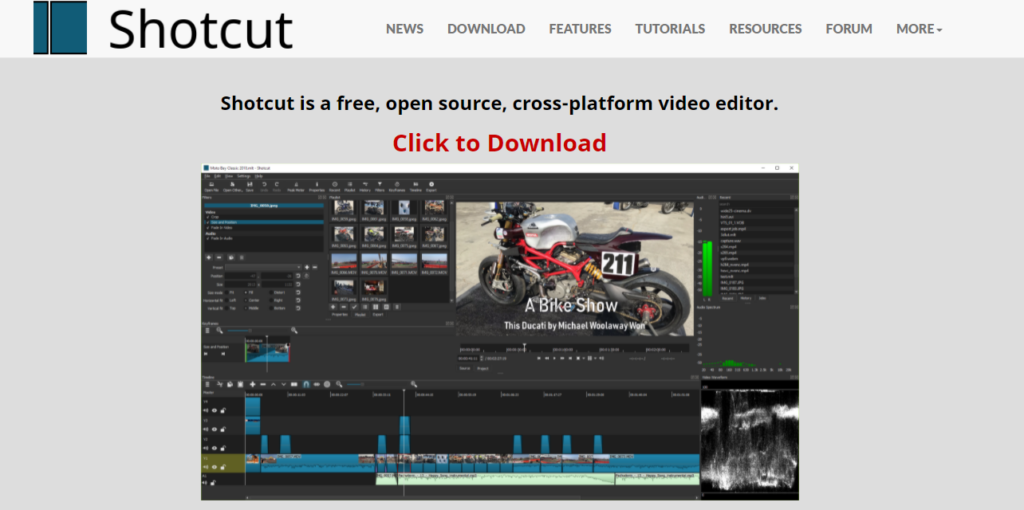 Is Shotcut the right choice for you if you have outgrown your basic video editing software but don't require the intricacy of an advanced package such as Premiere or Final Cut Pro? Open-source video editing software can handle 4K footage and a wide variety of codecs, and it has a wide variety of filters and special effects. AV1 decoding and encoding are also supported. Our favourite feature of the UI is the customizable dockable and undockable panels, as well as the surprisingly complex timeline. If you don't have a lot of time, it might be a pain to add transitions and filters to each clip individually. Even so, it's an outstanding free movie editing tool.
VideoPad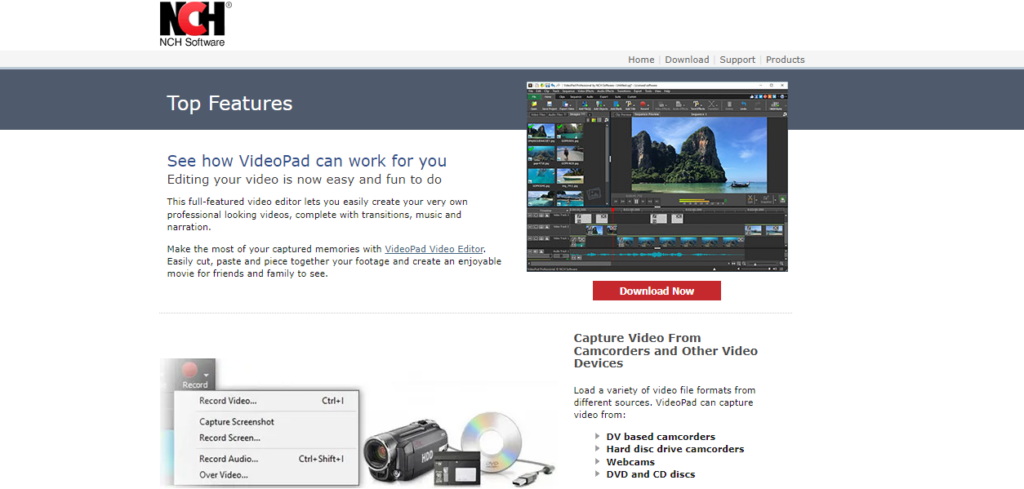 As an open-source video editor that can be used by beginners and experts alike, VideoPad is an excellent choice. If you're looking for a tool that provides you a lot of control over audio, then this is the one for you. Sound effects and a large number of audio files are included, so you'll never run out of things to experiment with. With that said, the application isn't as powerful as Lightworks, but its audio editing capabilities are exceptional for a free video editing programme. Among free video editors, only a few offer 3D video editing, which VideoPad does. Aside from that, it's easy to submit films to social media sites like Facebook and YouTube using the software's built-in social media effects and transitions.
iMovie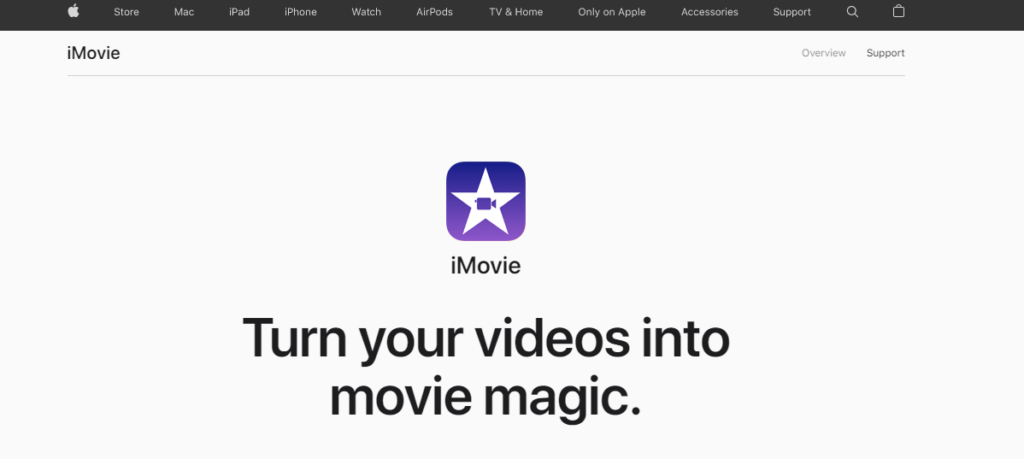 The popular video editing programme iMovie is included with Mac OS X. iMovie, like many other native Apple applications, is straightforward and employs a straightforward drag-and-drop interface to transfer files from your hard drive to your computer. It's a simple approach to create engaging films that can help you increase your YouTube marketing efforts. In addition, because files are kept on Apple's cloud, you may work on your project on an iPhone, an iPad, or a Mac without having to switch devices. iMovie is also continually being updated, so you can expect to see new features and enhancements on a regular basis.
Windows Movie Editor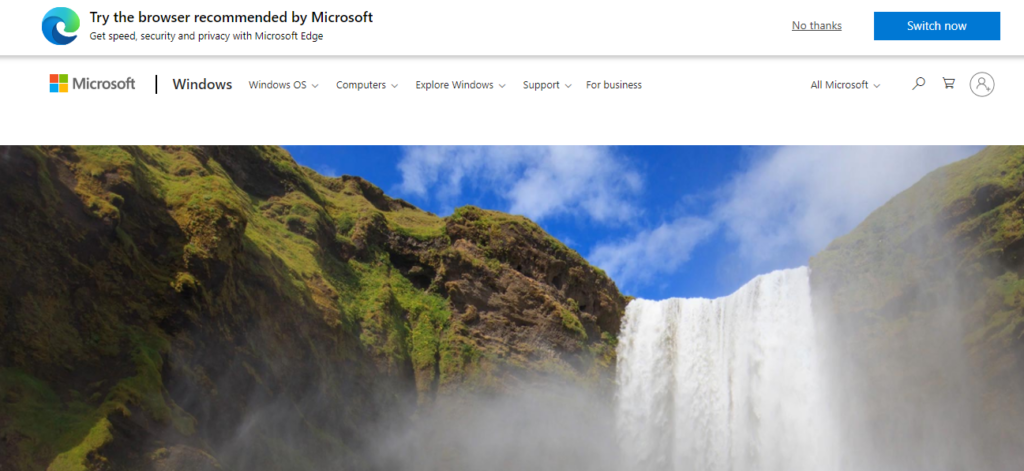 You probably already have Microsoft's own Windows Video Editor on your PC if you're using Windows. Windows Movie Maker, which was formerly known as Windows Movie Maker, has been completely reworked for Windows 10. Although it isn't the most capable free video editor out there, if you're searching for a quick and easy way to do small modifications to your footage, it could be a good option. Video Editor doesn't have a lot of functions, but it has enough to do simple tasks like cutting, cropping, speed changes, and adding text or music. A 3D Effects tab lets you add pre-designed animations to your movie. Despite the lack of customization possibilities, Windows Video Editor is still an excellent choice for newbies who like working on Windows. It's a cinch to set up and use.
AvideMux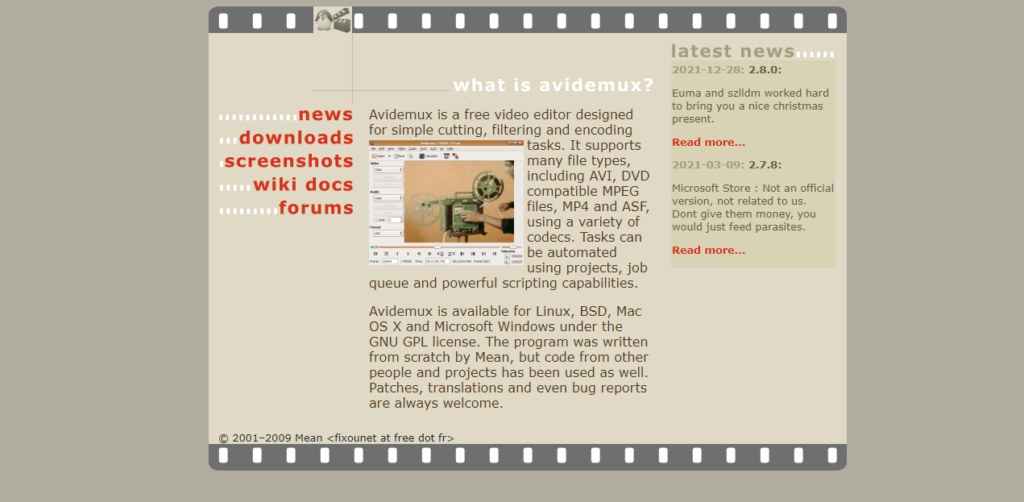 Free and open-source software programme Avidemux is a non-linear video editor and transcoder. For those who enjoy editing digital video and are ready to move on, Avidemux is a great choice, since it lets you to edit and convert video from any source, even DVDs. DivX, Xvid, MPEG, Huffyuv, RAW or DV video and audio are all supported, as are AVI, MPEG, MOV, OGG and NuppelVideo (MP3, WMA, AC3, MP2). Even though it's a little messy at first, you'll grow used to it and realise how simple it is to use. It features a big number of items you can only find in video edition apps such as synchronizer, markers, filters and picture correctors. With this app, you may go from being a simple video editor to a professional one with ease.
VSDC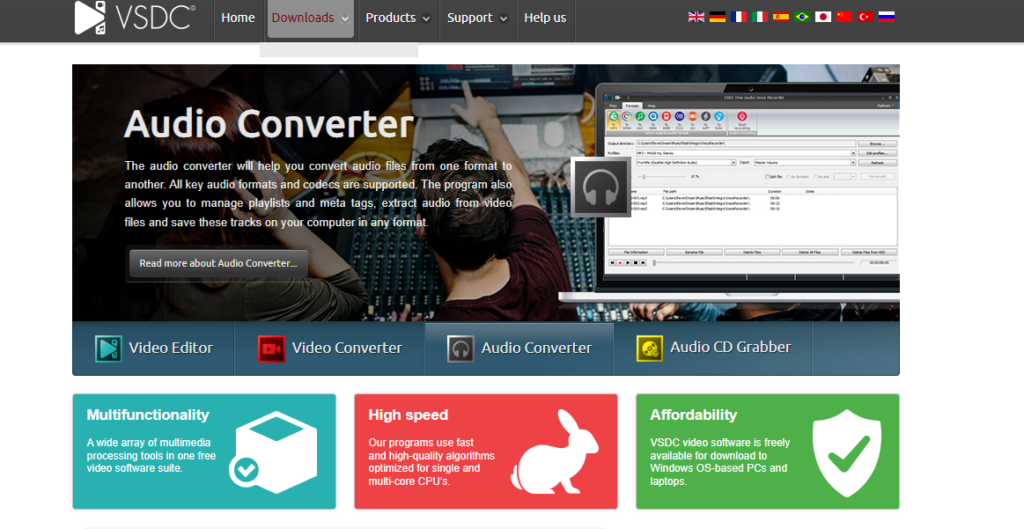 The desktop video editing software from VSDC is offered in two flavours: a free edition and a premium version. Despite the fact that the free edition has fewer capabilities, it still includes the entire video editing suite from VSDC, which includes a mask tool and chroma key functionality for creating green-screen video effects. In addition to video stabilization, extensive post-production effects, slideshow/presentation capabilities, 3D diagram templates, as well as direct social media publication, the complete edition of the software includes a number of other features.
Freemake Video Converter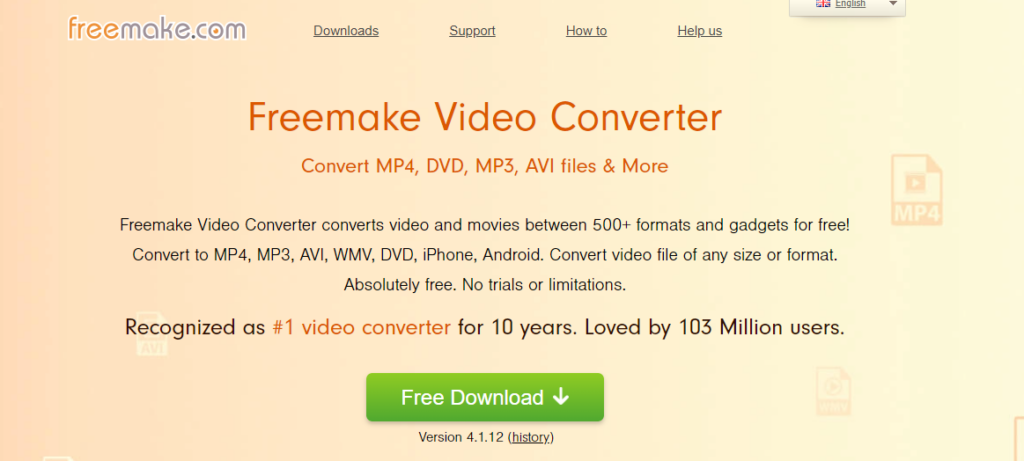 FREEMAKE is an open-source video converter that may be used to edit and convert video files, as well as to extract audio from video clips and embed videos into webpages. Freemake makes it simple and quick to convert video clips so that they may be viewed on a variety of mobile devices and gadgets. In addition to being able to convert films between more than 500 different video file formats, the programme also supports a variety of audio and image file types for use in the creation of slideshows and video clips.
Conclusion
As soon as you know your alternatives for free video editing software, you can begin testing them out. Hopefully, you now have a better understanding of which free video-editing application is most suited to your company's needs. Across all social media platforms, videos regularly outperform images and text postings in terms of interaction. Using a well-produced, professional marketing video, you can convey a compelling tale about your brand's products, outperform the YouTube algorithm, captivate viewers' attention, and increase the return on your paid social advertising dollars. Increase the effectiveness of your content promotion. The creative potential of your brand's marketing video material is limitless thanks to the abundance of free video editing tools available.