Is your site in need of a clean, simple, and minimalist WordPress theme? As a result of their simple design, minimalist themes have become increasingly popular. We've compiled a list of 35 of the greatest minimalist WordPress themes.
Related
The advantages of selecting a minimalist WordPress theme will also be discussed. It's no secret that the use of simple, clean design elements has gained popularity in recent years. In order to create a minimalist website, you don't want to use complicated slider plugins, social media buttons, or overbearing animations.
Allele Pro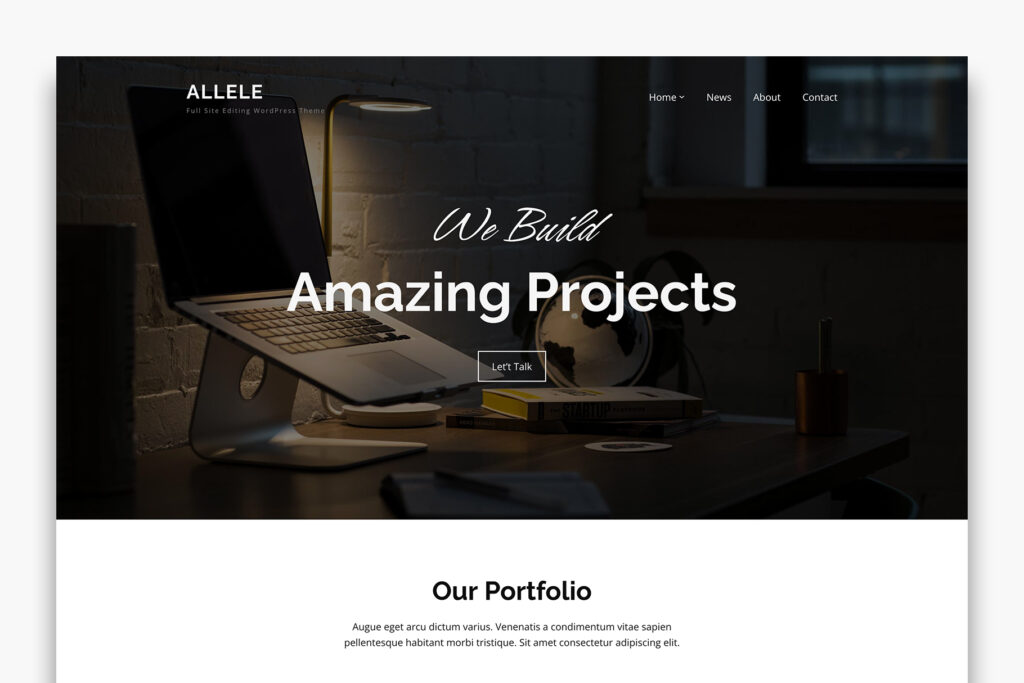 Allele is a sleek, clean theme that offers comprehensive site modification capabilities. It has pre-defined block patterns as well as full-page templates for quick and easy setup. Allele is a WordPress theme that allows for complete site modification. In order to use it, you must have WordPress 5.9 or above.
Allele Lite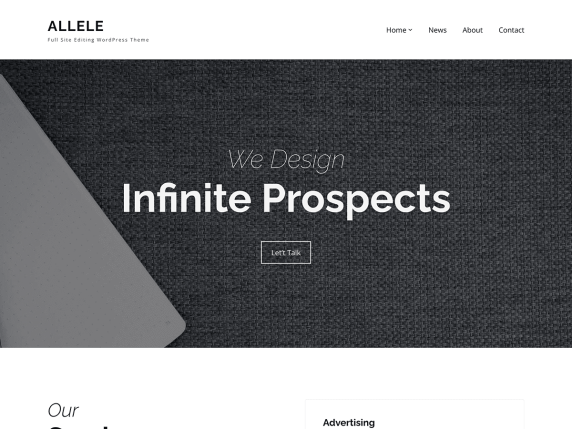 WordPress themes that are minimalist are those that focus on keeping things as simple as possible. Minimalist themes aim to employ a modest number of effects without much adornment, which gives the impression that the website is 'clean'. Minimalist themes are popular among creatives, such as photographers and authors, for their websites because of their clean, modern appearance. However, they look fantastic and can be used on any website…
Minim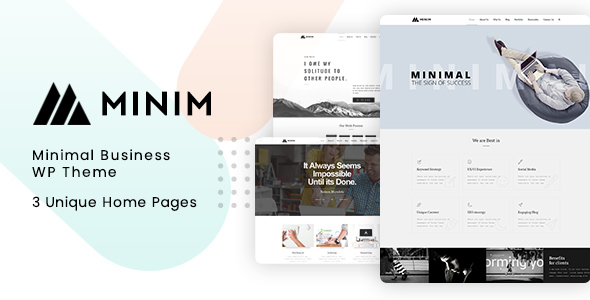 WordPress theme Minim is a stunning example of a minimalist business or blogging WordPress theme. Creative portfolios, news websites, and digital companies are just a few of the various uses for which it is suitable. The WordPress Customizer toolkit, Kirki, is included with this theme for theme developers who want to use it. With this feature, you have a simple and clear user interface that anybody can use to develop their own projects, making it accessible to everyone. To make things even more convenient, Minim is WooCommerce-ready. Customers can pay you in a variety of methods, including through third-party payment processors like PayPal.
Ona Minimal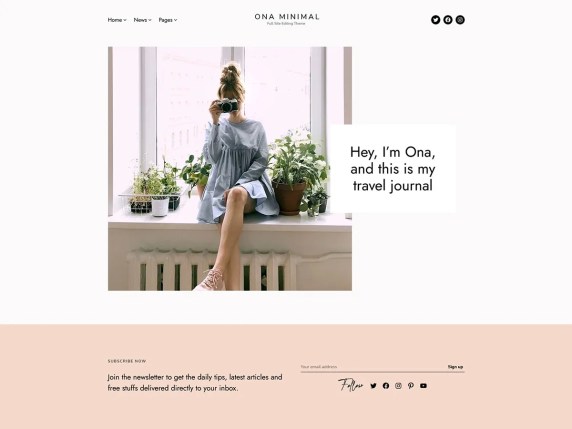 In the minimalist style, Ona is an all-in-one WordPress theme. Pre-defined block patterns are included. Colors and fonts can be changed using global settings. With this theme, you may have an immediate influence on the Core Web Vitals performance of your website. Before WordPress 5.9 is released, you must be using the latest version of the Gutenberg plugin (11.7 or higher).
Skatepark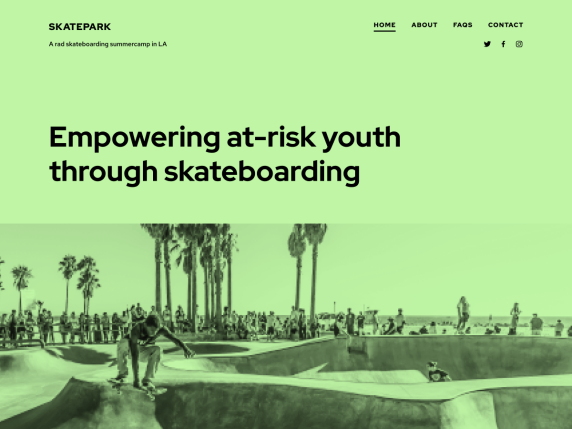 Intense and dynamic, Skatepark is a WordPress theme created for current events and organizations. Skatepark is a theme that can be used for both business and pleasure thanks to its basic yet vibrant color default scheme, duotone compatibility, and entertaining grid layout. Create your own distinctive appearance and feel by customizing its colors or experimenting with different font combinations.
Stewart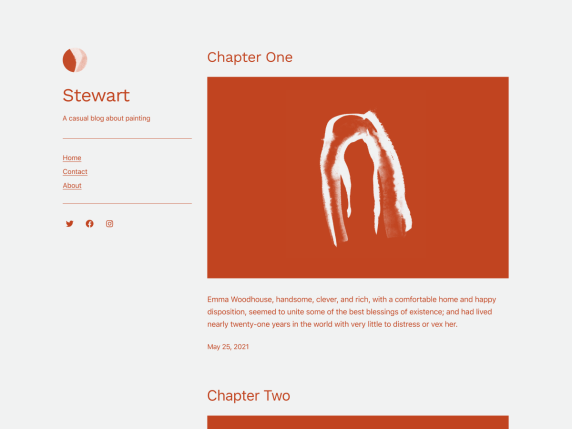 Stewart is a contemporary blogging theme with a sidebar on the left side of the screen. Because of its default color scheme, which is a stunning blend of orange and light grey, it will give your site a stylish appearance from the get-go.
Scandinavian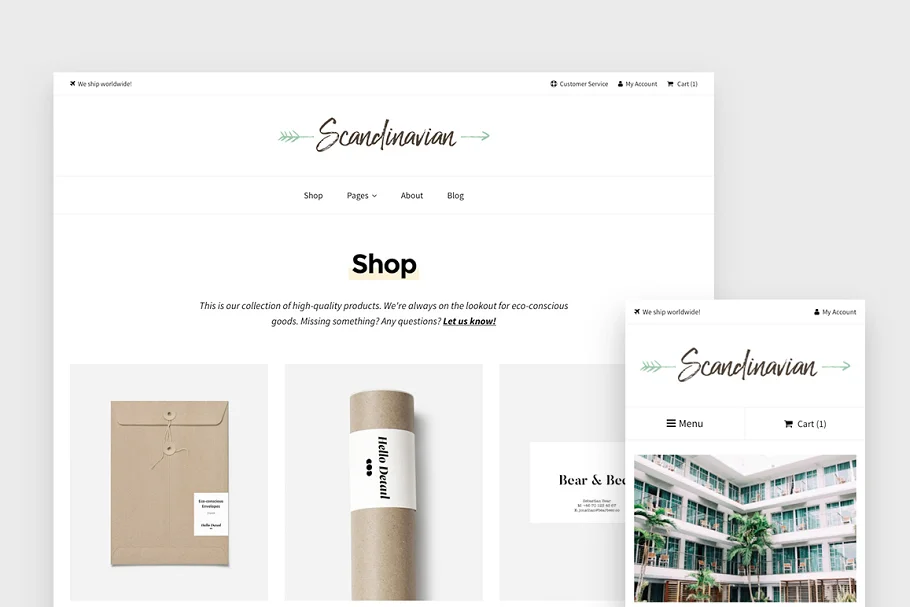 Scandinavian is a WooCommerce-ready WordPress theme designed to boost sales. This theme doesn't require complicated frameworks or complicated plugins – it's simple and enjoyable to use! Use WordPress and WooCommerce's built-in editors to build attractive sites, make compelling blog entries, and create goods that sell. Easy. As it should have been. WordPress' built-in Customizer with Live Preview allows you to quickly and easily tailor your online store to your own brand. When it comes to utility, Scandinavian has been pared down to the essentials.
Bricksy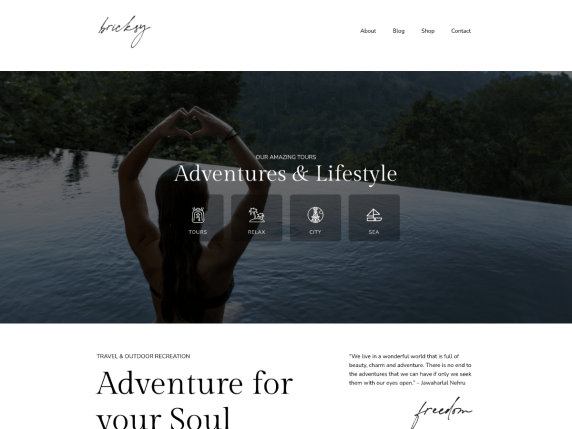 Bricksy is a free WordPress theme built on a block-based grid system. With the Bricksy theme, you get a classic look with a fresh layout and a tonne of useful options. Because of the many pre-made block patterns, building new pages is as simple as dragging and dropping them into the page you want to edit. To make the most of the Full Site Editing tools, the theme provides a variety of block patterns that make it easy to quickly develop layouts that look great.
Milo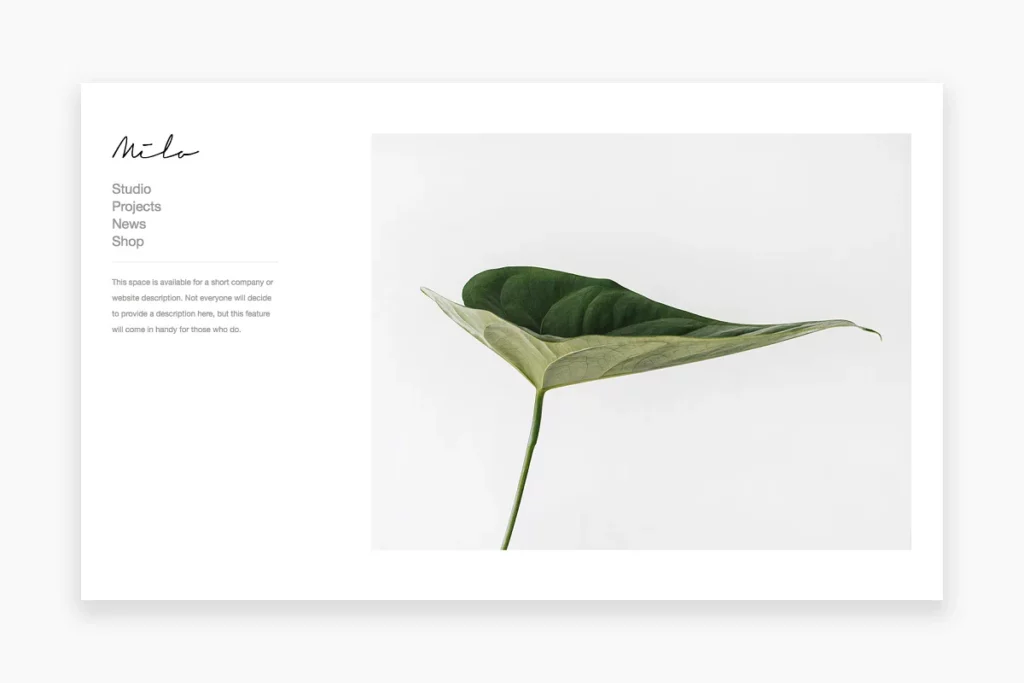 Designed as a real portfolio, Milo is developed for visual artists with a respect for simplicity and a desire to showcase their online portfolio responsively across PC, tablet and mobile platforms. Milo is a lightweight WordPress theme with a left-column navigation, cascading sub-menu, thumbnail gallery view, project descriptions, dynamic image resizing, WooCommerce® support and style settings such as colour scheme and typography.
Alara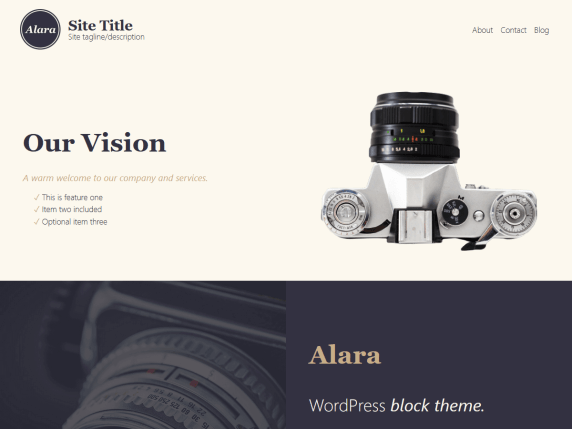 Modern block theme with a tinge of retro design, Alara comes with a variety of patterns that may be used to create websites for a wide range of different purposes. For the next year, look out for a new pattern or alternate optional site design (or child theme) that is launched once a week.
Elle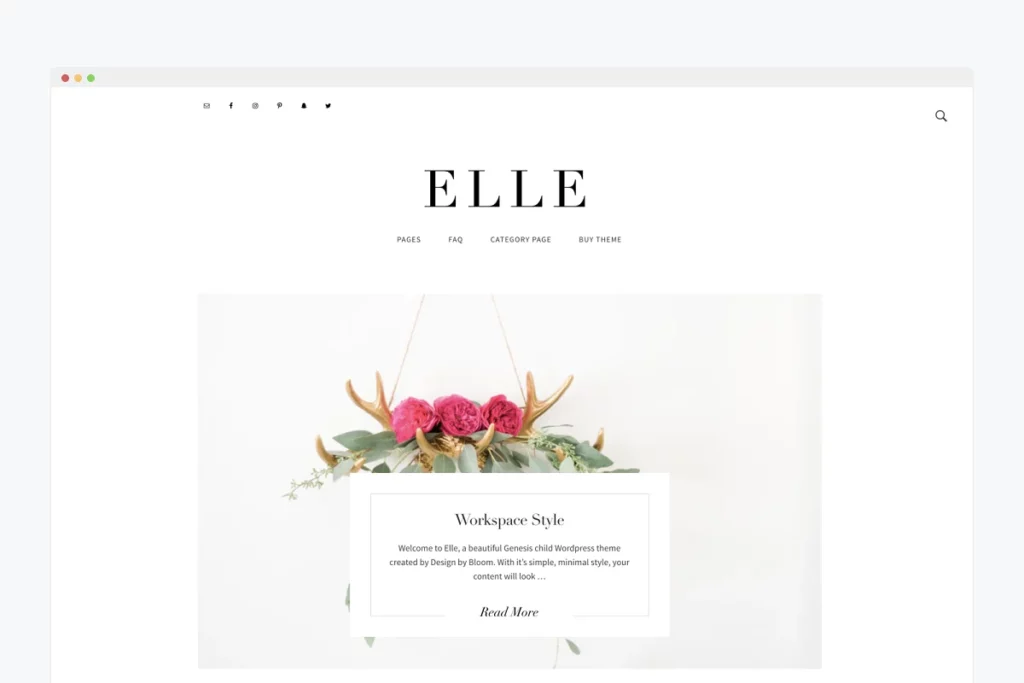 Your blog or company website may be the editor-in-chief of your own magazine thanks to this customizable theme! This basic design avoids the scroll's pitfalls, making the reader feel perfectly at home while while providing lots of eye-catching elements. Let your starry eyes moisten a little at the notion of pursuing your goals from the comfort of your digital home base with this stylish, useful, all-around trendy theme from Design by Bloom!
Kalium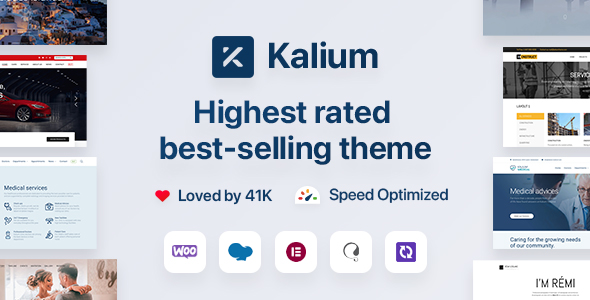 To find a minimalist WordPress theme that can showcase your portfolio or blog, check out Kalium. Thanks to the.mo and.po files and the WPML multilingual plugin support, Kalium is easily multilingual ready. Those who purchase this theme will have access to a powerful content builder plugin that will allow them to make significant changes to their website. Everyone can find something they like in this subject. A Custom Portfolio Style is offered. The basic aesthetic of each template is unique. Incorporating a Revolution Slider gives the user additional options. It is possible to customize your animations and transitions to make them completely unique to you.
Uniq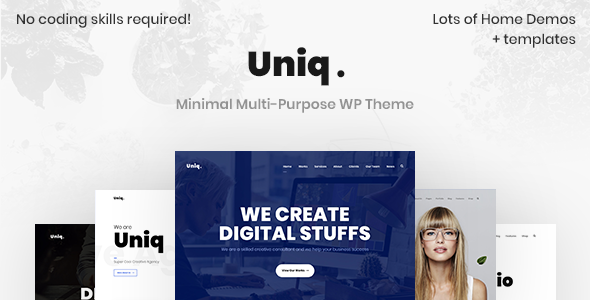 Uniq is a tidy and simple approach to web design. Let Uniq handle your website, whether you're an agency or a freelancer. With its prepared demonstrations and internal pages, you may quickly create a fully functional website. Layouts may be changed without changing a single line of code. Editing and tweaking Uniq's default settings will seem like playing a video game, which is great fun. Uniq also has 19 headers, a comprehensive admin, auto-updates, infinite sidebars, and Revolution Slider. You get fourteen blog, nine portfolio templates, and full SEO.
Ottar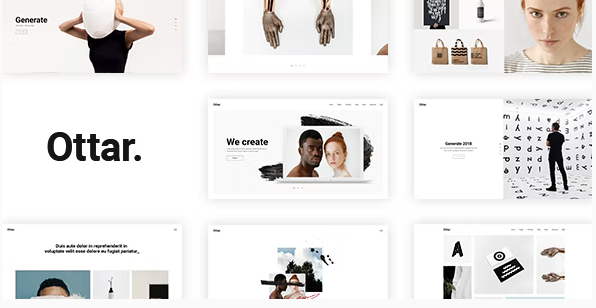 We offer the perfect portfolio WordPress theme for you. Ottar is ideal for all creatives, freelancers, and creative studios since it allows users to create gorgeous portfolios. The theme contains masonry, carousel, and metro portfolio layouts, as well as portfolio columns and split slider templates. Ottar has beautiful and useful inner pages as well as blog and commerce themes. It also includes several useful standard shortcodes, as well as ones tailored to help our users construct beautiful showcases and project presentations.
Alio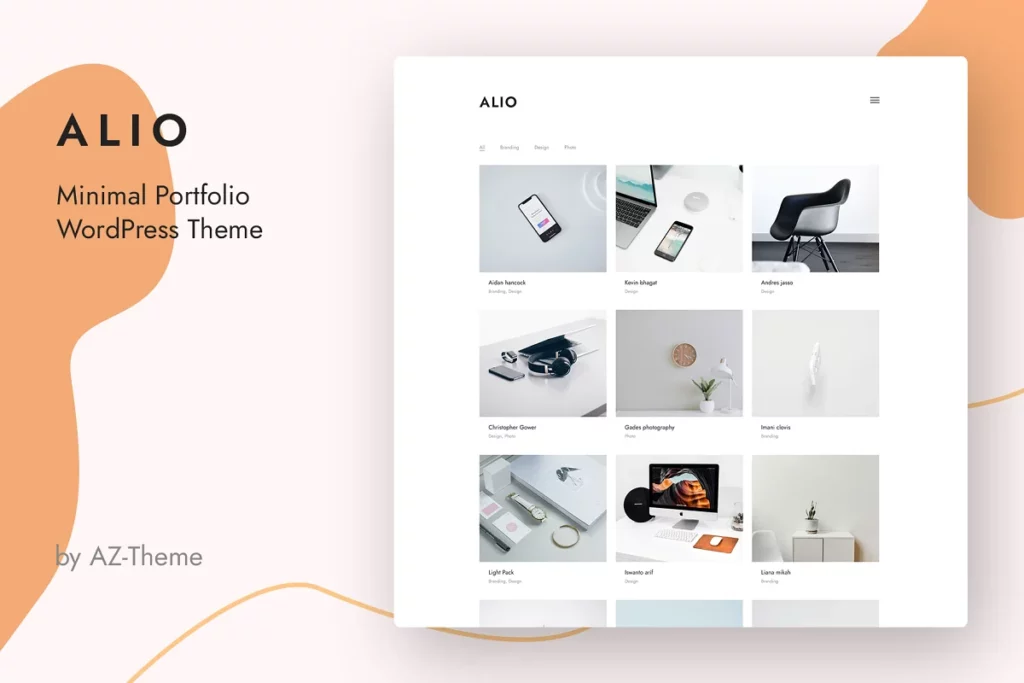 You may get started with the free installation of the Alio Minimalist Portfolio WordPress Theme right now. In terms of appearance and coding, Alio is an excellent innovative WordPress theme. Alio may be used for a wide range of applications, from simple portfolios to full-fledged businesses and freelancers. The theme has been developed and tested on a variety of devices, and it works flawlessly.
Quadrat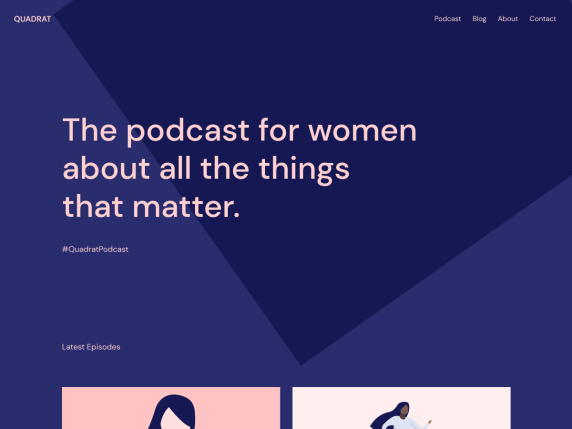 Designed for both blogs and podcasts, Quadrat is a minimalist WordPress theme with a lot of flexibility. You may use these photos on your site with the theme's basic color palette and squares forms inspired by the theme's design. For the most part, Quadrat's designs rely on a strong color palette and a basic sans-serif typeface.
Typology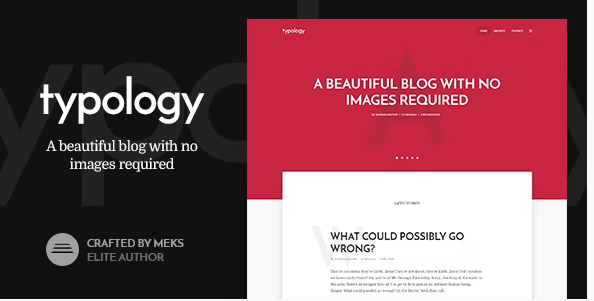 Typology is a WordPress theme for writing specialised documents. Most of the time, the programmers built it for themselves to use in their own writing. Those who prefer words over graphics are its target audience. With a one-click sample installation, it's a simple one-page design. Typology is easy to use, has a quick load time, and a variety of post styles. Using the most effective typefaces and typography variations is made possible by its powerful capabilities. Sizes, fashions, and a plethora of other features may all be personalized. Many headers, footers, and custom widgets are also available in Typology.
Zoli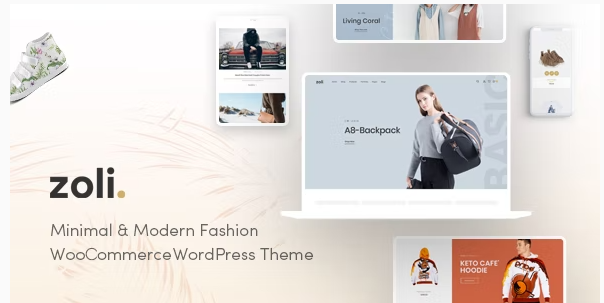 Fashion's most important guideline is that what you wear should not define who you are. To put it another way, style and substance go hand in hand, but they aren't the same thing. Zoli can help you achieve both of these goals on your fashion website, so give it a try. The visual components are the most prominent on all of the nine example page layouts in this theme's "minimalist and contemporary" style. To put it another way, Zoli is well-suited to online business since it makes it easy to display your items. Elementor is used to create the layouts, which means it's entirely compatible with WooCommerce. A wide variety of shop and product pages are also available.
Vinyl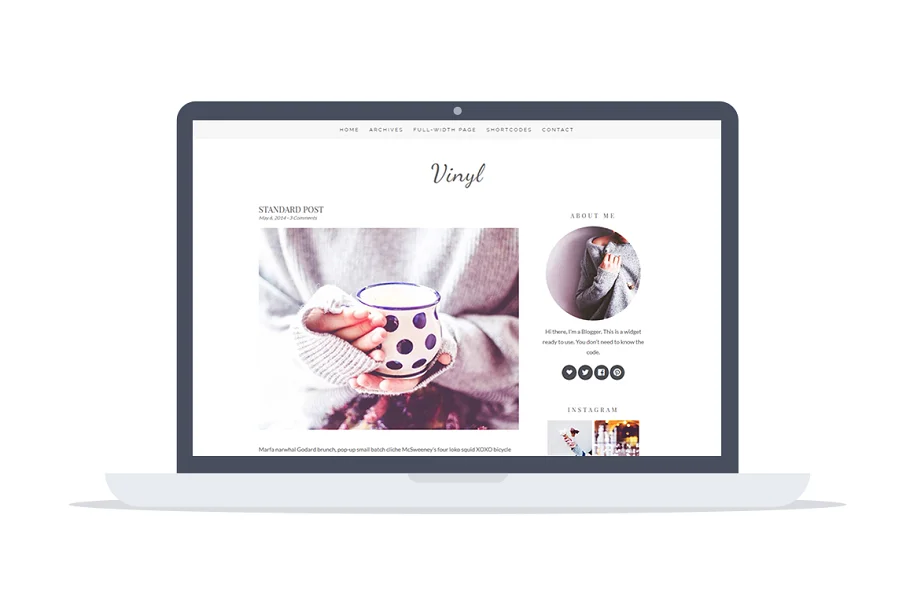 It has a crisp, contemporary aesthetic characterised by an abundance of white space. The feature set, on the other hand, is everything but. With several product listing styles, picture galleries, the opportunity to include badges on your product photographs, and filters that make it easier for your customers to discover what they're searching for, it's a great tool to assist your customers find exactly what they're looking for.
Bai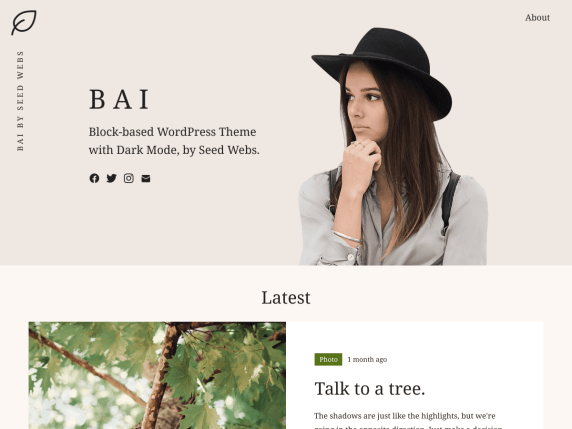 This WooCommerce-compatible theme for creative professionals is clean, simple, and image-focused. Using it to display items, create photo galleries, and even blog is a no-brainer. Arnold's built-in drag-and-drop custom portfolio builder is a big selling point. Allows you to alter the size of your portfolio's visuals while maintaining an equitable distribution of the page's contents.
Conclusion
Here you go: a whopping premium basic WordPress themes to pick from. There are, of course, some excellent free themes available. You may want to check out our own Elegant free WordPress theme, Pronto free WordPress theme, and Photo free WordPress theme if you're on a limited budget. Alternatively, a simple search on WordPress.org for "portfolio" would provide a slew of good free themes. Just keep in mind that free themes don't come with the same level of support and premium features as a paid theme. If you're looking for a theme for your professional web portfolio, investing in a premium theme is certainly worth it.